Always nice to see a picture of a meteorite.
This one (centre) is
Çanakkale
and is on display in
Istanbul University's Geology Museum
. The picture is from
Daily Sabah
.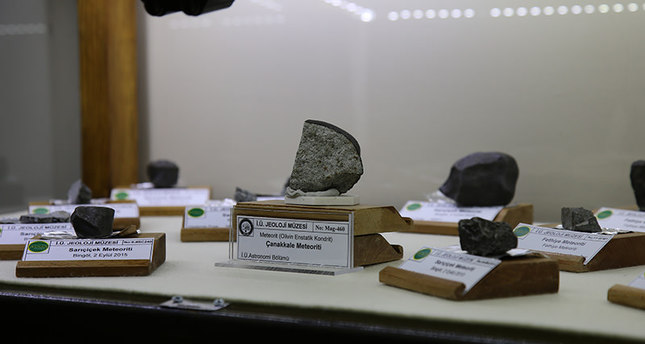 Name: Çanakkale
This is an OFFICIAL meteorite name.
Abbreviation: There is no official abbreviation for this meteorite.
Observed fall: Yes
Year fell: 1964
Country: Turkey
Classification L6
Not sure how it originally got classified as a stony iron...
The paper is available
here
.